[Despite the edict issued by President Rodrigo Roa Duterte (which edict was confirmed by majority vote by the Supreme Court) for the burial of former President F.E. Marcos at the LNMB, it indeed is so appalling that the anti-Marcos group has even used children who surely are not fully informed of what they are advocating. These anti-Marcos protest-rally organizers have even gone unto the extent of coaching the kids on what to answer as a seemingly smart-alecky reply to the question: "Why are you joining the protest rallies against the burial of Marcos, when you were not even born yet during the martial law regime?". And the prepared answer which surely was crafted by a similarly smart-alecky and snotty-nosed old brat is: "Why are you so MERRY at Christmas; were you in Bethlehem when the child Jesus was born?". SO BRATTY…SO GRUFF!]
Itong mga dilawang maliligalig,
Di ko malaman kung saan sumasandig;
Marahil akala nila'y mayorya pa sila,
Eh bakit si Bongbong– may botong milya-milya.
Kung hindi nga nangyari COMELEC "correction",
Si Bongbong marahil panalo sa ELECTION;
Kung talagang ayaw na ng tao kay Marcos,
Bakit higit 14 milyon ang nakuhang PUNTOS!
Pinagmamalaki nila'y EDSA Revolution,
Sa totoo nama'y di nangyari ang ganun;
Ang totoong nangyari ay "military" KUDETA,
Sumakay na lamang — SIMBAHA'T OPOSISYONISTA!
Pinagmamalaki nila ang CORY Administration,
Eh bakit tila daw dinemocratize pati ang KURAPSYON;
At maririnig ninyo sa mga anghang ng kuwentong kutsero,
Kay MARCOS daw'y laman ng BARKO'y nawala; pero kay CORY pati BARKO'y naglipana!
Noong aking musmos na kabataan,
Natuto pong tunay ako ng tuksuhan;
Kapag batang-paslit ka ngang talaga,
Dapat ka nga'y matutong makisama.
Pero huwag naman po sana,
Gamitin pa sila sa pulitika,
Ano na naman ang ginagawa ninyo!
"HATRED" talaga yang tinuturo nyo!
Aba ako'y tunay na nagulumihanan,
Nagtimpi nga ako, kapag kuwan;
Nang akin nga pong biglaang makita,
Picture ng mga GRADE  schoolers..ngiting-ngiti pa!
Itong mga grupong madidilaw,
Animo'y parang sila ay bakulaw;
Pinipilit at grabeng mina-matsing,
Galit kay Marcos tunay na pinaiigting!
Ano ba ang gusto nyong talaga,
Nais nyo pa bang magkagulo pa;
Ang Pangulong Digong PEACE ang
   isinusulong,
Kayo nama'y parang mga asong umaalulong!
Tinuruan pa mga batang paslit,
Pagsagot sa tanong ng paulit-ulit;
"Bakit kayo'y di naman nadama,
MARTIAL Law noong 70 dekada?"
At ang handang sagot (batay sa CHRISTIAN FAITH) na lumalagatok,
"Wala naman kayo sa Bethlehem,
"Noong si Hesus niluwal ng Birhen,
"Eh, bakit pag PASKO'y sayang-saya  kayo na halos ay pumapatok!"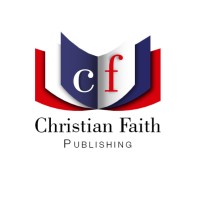 Kung kayo'y tunay na KRISTIYANO,
Matuto naman kayo ng KATESISMO;
Lubos na pag-ibig at tunay na   pagpapapatawad,
Iyan ang marka ng KRISTIYANONG di huwad!
Natatakot daw silang HISTORYA'y maiba,
Aba'y wala naman kayong magagawa pa;
Kung matapos ang siglo ay ilan pang dekada,
Maaring tanghaling BAYANI si Marcos talaga…
Anong magagawa nyo kung kayo'y DEDO na,
Mag-po-protest rally pa ba kayo, eh huli na;
Ang pag-ugit ng HISTORYA'y ihabilin na lang,
Sa mga HISTORIAN siguradong patas yan!
Nasiglawan ko sa TV ang pulutong,
Ng mga DILAWANG animo'y  may bulutong;
Ay sori po Bossing, mga ulan po pala,
Nawisikan ang inyong mga mukhang
   malangis-langis na!
Uy.. may mga bata rin palang nakapula,
At may BANNER pang nakabigkis sa sinturera;
"Sabi ni DIGONG, ilibing si Marcos" wika nila…
Promise nyo…wag naman po sanang sila'y    ibabalandra…
 Ang akala ko'y malaki ang bilang,
Nitong mga DILAWANG nagsisisigaw;
Sikapat-sikolo lamang pala ang dumalo,
Eh, sa dami lang pala kayong DILAW ay talo…
Kaya umuwi na kayo at maligo ng TODO,
Baka kaya kayo'y magkasakit at mapasmado;
Sa aking paningin ang grupong LIYAMADO,
Ay MARCOS PA RIN ang sinisigaw ng TODO!